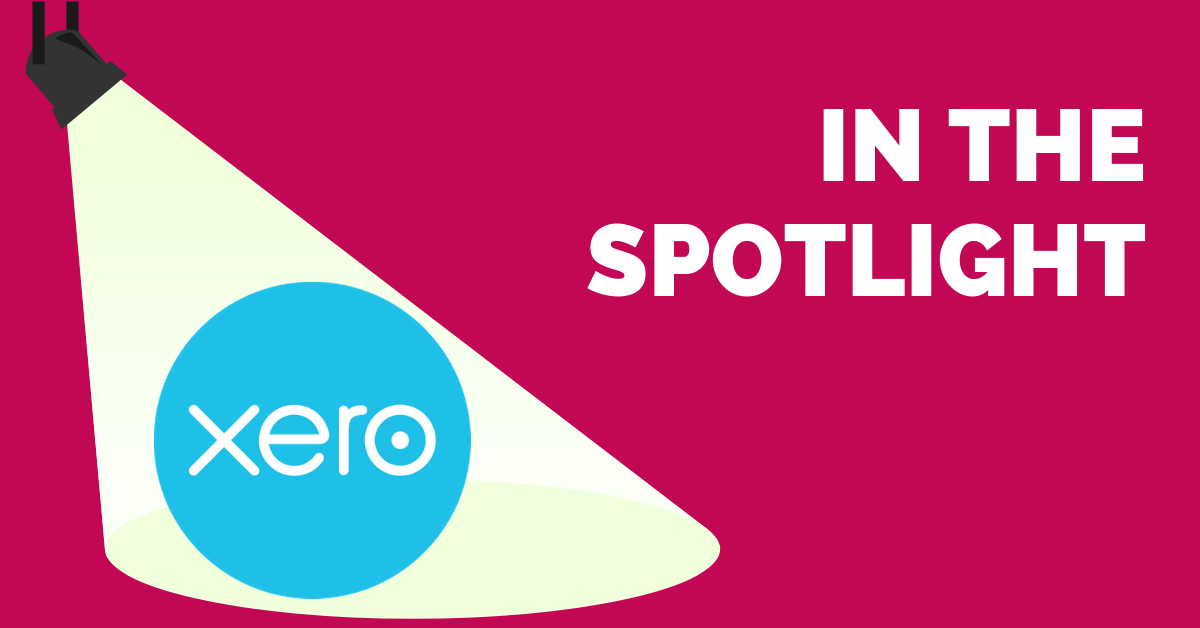 In the Spotlight: Xero
Kicking off our 'In the Spotlight' series, where we analyse great marketing content, and consider how to replicate them, this week we look at online accounting software, Xero.
Spoiler Alert! I love almost everything about the way Xero position themselves. If you want a really easy way to get a pretty impressive website that talks to your potential customers in a style that truly resonates, just copy what Xero is doing.
So what makes Xero's positioning great? Here goes…
"Everybody is selfish"
Bold statement but fundamentally true. No potential customer cares about your business, they simply care about what is missing in their life and how they can fill that void to reach their desired end result - a happier, more fulfilled state. In marketing, we refer to this as the 'Before' and the 'After' state. In the 'Before' state, the person is unfulfilled in some way, something is missing in their life, they aren't totally happy, they have a problem that needs fixing. In the 'After' state, the person feels fulfilled, complete, there is nothing missing and the world is filled with unicorns and rainbows. Okay, maybe not quite, but you get the idea.
As businesses, we have something that helps people achieve their 'After' state - whether that is a tool to help free up teacher time by giving a better understanding of student attainment, or a strategy that helps education businesses become more successful by getting them into more schools (see what I did there?!)
Successful marketers understand that greater success comes from positioning a company or product as nothing more than the vehicle to help people achieve their desired end result, their 'After' state. So with that in mind, whilst I could write an entire thesis about how excellent the whole homepage is, in this post, we're just going to assess Xero's hero banner.
Hero Banner
The first main section of a website that sits above the fold and should clearly identify who the product is for, what issue it tackles, and what the next logical step is for the website visitor.
Xero knows that accounting is an ass, and that business owners (one of their key audiences) do not want to be doing it. They don't talk about how great accounting is, or how incredible their accounting platform is right off the bat, as they know this just won't resonate with their audience. Instead, they do quite the opposite.
"When online accounting works for you", also known as "We know online accounting is generally pretty horrible". They are instantly showing empathy with the website visitor and trying to tackle concerns that online accounting is difficult.
"Xero helps you do mundane bookkeeping tasks faster, so you can enjoy more time doing the things that matter to you. Start your 30-day free trial today."


These lines are absolutely laden with magic sauce. Referencing bookkeeping as 'mundane' but a necessary evil as we 'help you [do it] faster' is wonderful copy. This immediately shouts out that Xero understands that my pain point as a business owner is having to spend inordinate amounts of time doing incredibly dull bookkeeping tasks that quite frankly, I don't fully understand, and certainly do not enjoy.
Let's continue...
​
​'...so you can enjoy more time doing the things that matter to you.' BOOM. 'After' state. Check that image too - a guy so worn out from playing with his (presumably) daughter, he's fallen fast asleep on the couch, and although he's about to get a rude awakening, he's now able to spend more time with his family because Xero is taking control of the finances.
Before: Little time with family, stressed about complex bookkeeping, too much time doing the mundanities of business.
After: More time with family, able to relax knowing Xero has his bookkeeping back.
Then a beautifully carved call to action: "Start your 30-day free trial today." complimented by a primary call to action button (Try Xero for free) and secondary call to action (Play Video) for those not yet ready to commit.
Everything about this hero banner is saying "We understand what your life is like now, we know what you want your life to be like, and we can show you how to get there." It is a beautifully written piece of copy that never once talks about features and benefits, highlighting how the customer should always be front and centre of any persuasive copy.
I implore you, go check your hero banner. Are you calling out your audience? Are you reaching out to their 'Before' and 'After' state? Are you signposting a clear next step in the journey, or are you leaving website visitors unsure of which way to turn next?