Celebrating Reading for Pleasure
Delivering 400+ school leads using a live-streamed Festive read-along
Pickatale was looking for a creative way to reach UK primary schools.
They had recently commissioned multi-award-winning author, Katya Balen, to write a 24-part Christmas series, but were struggling to find a way of creating excitement.


Pickatale is a reading app for primary school children, with an ethos of promoting reading for pleasure in schools.
The carefully curated library of over 1500 children's books includes children's classics, high profile brands like Disney and Oxford University Press, beloved characters from Spider-man to Sherlock Holmes, and many more.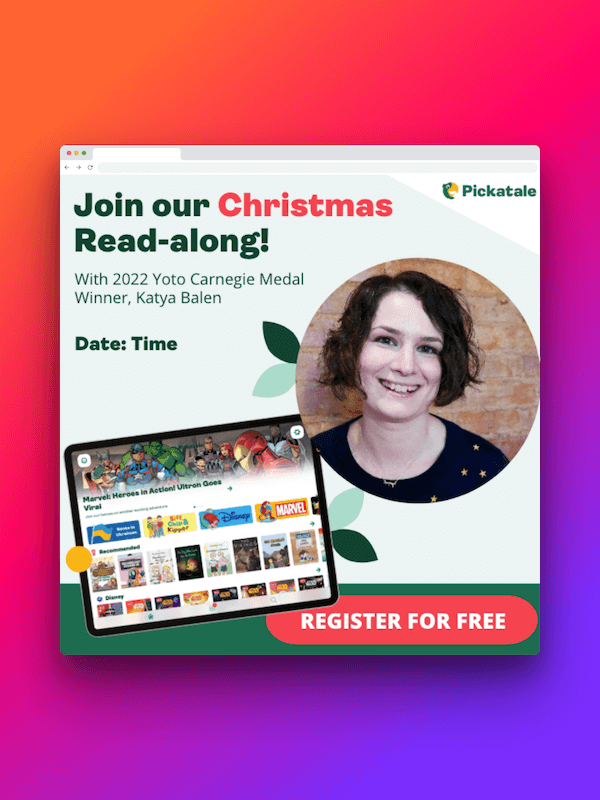 With it being such a time-sensitive piece, there was a sense of urgency about getting the message out to schools, but also recognising that schools may not engage with traditional promotional campaigns, as their focus would be on Nativity and other festive / end-of-year activities.
We knew that typical PR or advertising purely about the platform or the new books would likely fall on deaf ears due to the time of year.
The strategy was simple. We would live-stream Katya Balen reading the 9th book in the series, and ask schools to read-along with her.
The Bee Digital team created a series of digital adverts and an accompanying landing page about the event, giving teachers the ability to 'reserve a space'.
We also built an email series to encourage teachers to read the first 8 books with their class, in preparation for the live read-along.
We hired a studio space in central London, organised the props and backdrop, brought the live-streaming equipment and managed the whole process on the day, as well as follow-ups after the event.
The campaign included:
Digital adverts
Landing pages
Email series
Event management
Live streaming
Talent management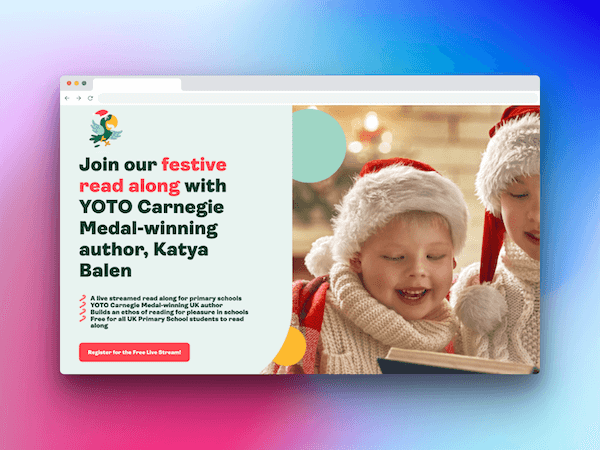 The campaign was promoted over a 2 week period and attracted 483 schools to the live read-along session.
Ruby's Festive Read-Along gained promotions across multiple education websites, such as QA Education and Teachwire.
The Pickatale campaign was noticed by the DfE, who requested more information about the work they are doing to promote reading for pleasure.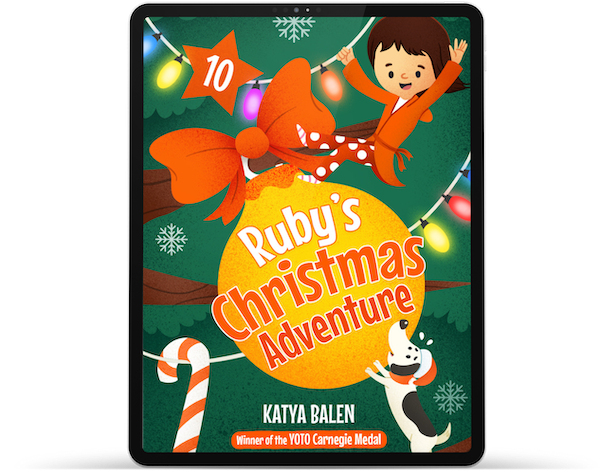 Ready to grow your education business? 😎