Winning an education award is an excellent way to stand out from the crowd and be validated by the industry.
But how can you give yourself the best chance to win?
Everyone knows why getting an award is a good thing.
But it's often significant work to discover which awards and categories are the best fit, gather evidence, and make your submission.
And then, of course, you have a nail-biting wait to see if you've won.
But if you think about the nomination process as similar to a marketing campaign you'll give yourself a better chance of success.
So pop on your tux or get that ballgown out of the closet and let's take a look at how you can give your company the greatest chance of bagging an award or two.
Research edtech and education awards and criteria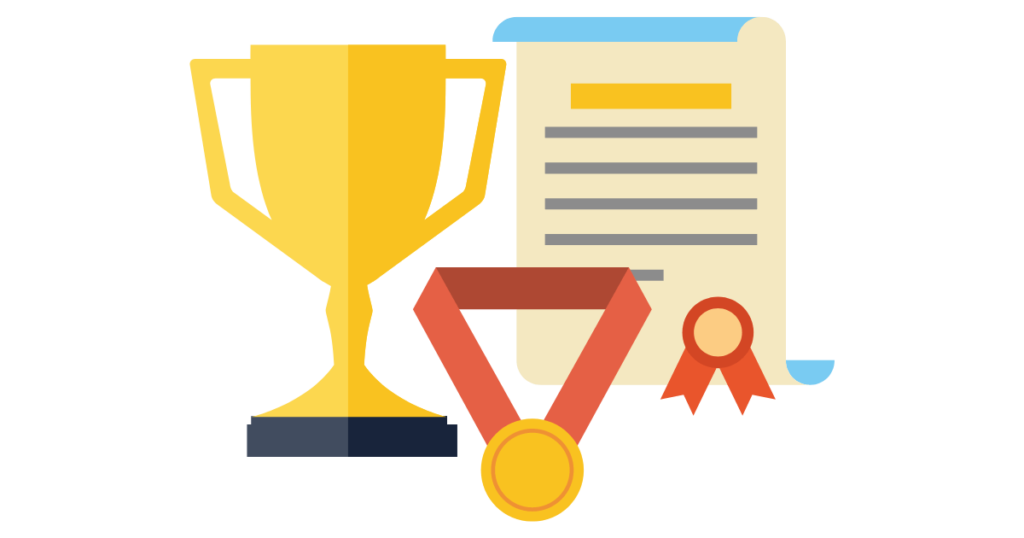 There's no limit to how many awards you can apply for and, truthfully, they all have fairly similar categories and submission criteria.
Create a calendar of which awards are best aligned with your product and start to investigate the entry conditions.
Find out which top education awards you can apply for, such as:
Don't forget to scan the archives for past winners in the category you're entering – what insights can you glean from them? Why did they win? What value did the judges see in their product or service that made it award-worthy?
Be prepared to provide product access
Judges will need to take a closer look at your product or service, so get them set up with logins that provide FULL access (don't skimp on the level of access – give everything you'd give a paying customer).
Consider building a bank of answers to pre-empt questions judges may ask after they've completed a demo.
Backup your success with stats and social proof
Social proof showing how teachers and students get improved outcomes from using your product is essential. 
Case studies will have a major part to play when judging education awards but if you don't have any yet use a tool like testimonial.to to quickly gather social evidence.
Highlight any unique or innovative features of your product or service, and provide evidence and data that demonstrate the impact it has made.
Teacher feedback is a must, so gather lots. There can never be too much!
Ensure your nomination form is well-written, clear, and concise.
The last thing you want to do is make your submission too confusing for judges to understand.
Grab their attention within the first few sentences with strong copy, including emotive words, because there will be a lot of other entries to compete with.
Make your submission stand out with a video
If there is an option to include a video file – seize the opportunity!
A short, 2-minute video overview of your product/ service will stand out from text-based entries. No need to make it high end – use Loom or record with your phone.
Personalise it so the judges can see it has been specifically created for the awards too.
See educational awards
as an investment, not a cost
The cost of entry can vary depending on the award and the category. Some awards may have an entry fee (can be several hundred pounds) and attending the awards ceremony may also incur additional costs.
Is it worth the time and money to enter an education award? Yes.
When teachers see that your product or service has won an award, they're more likely to believe that it can effectively address their specific needs and pain points in education.
Sharing an award badge on your website and marketing is an effective way to build social proof and gain a competitive advantage, as well as:
Improving brand awareness
Awards enable your brand to stand out among competitors and be recognised as a leader in the industry.
Maximizing PR exposure
It will generate positive publicity for your brand through news articles, blog posts, and social media mentions. This can increase your reach and visibility, making it more likely for teachers to hear about your product/ service.
And don't forget – from the awards website to blogs and trade press articles every mention you get is a precious linkback to your website, which helps with SEO.
Providing evidence of success
This proves that your product/ service has had an impact on student learning outcomes, which leads to building trust and credibility with teachers.
Even being shortlisted for an edtech award is an ROI because it still demonstrates recognition and validation from industry experts.
Ready to grow your education business? 😎