Antony Smith, Bee Digital
From 3 pm on Thursday 15 October, the Global Marketing Awards 2020 winners were announced in 5-minute increments, with personalised videos uploaded in shortlist order via Don't Panic Events Twitter page. We were so excited to learn (in real-time too!) that we'd been recognised for two awards…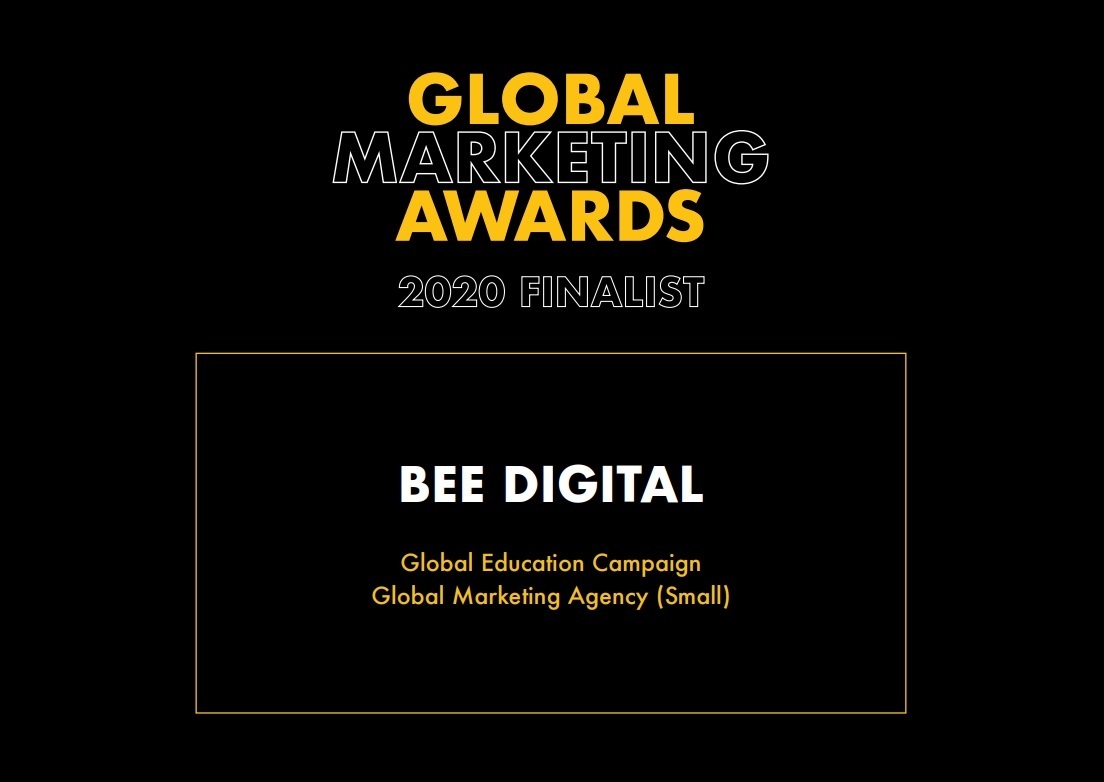 WINNER: Global Education Campaign
Bee Digital & Empiribox – Delivering Science Lessons during Covid-19
Following our previous win for the same campaign at the Global Agency Awards, this award celebrates the importance of bridging the learning gap so children can keep learning about KS1 and KS2 science during Covid-19! To accomplish this, we've been working with Empiribox Ltd on their brand-new platform – Empiribox @ Home – which went live on 25 May 2020. Since then, we've continued to support Empiribox Ltd to deliver home science lessons to UK schools and families.
WINNER: Global Marketing Agency (Small)
Bee Digital Ltd
Here's what our CEO and Founder at Bee Digital, Bryan Plumb, felt about the awards:
"Industry recognition is awesome and keeps you motivated, especially during these trying times. With these awards specifically, we couldn't be happier because we're being recognised as a team and for our core values: working with the best edu businesses who can truly make a positive impact to teaching and learning. As the passionate team of marketers we are, we will continue to make a difference and support edtech businesses, schools and families when they need it most."
About the Global Marketing Awards
The Global Marketing Awards recognise and celebrate the world's very best marketing agencies and most innovative campaigns across all marketing channels, regardless of where an entrant is located across the seven continents.
The awards feature 36 categories, and 2020 winners were announced virtually on October 15, 2020, in an online celebration of excellence. The judging panel comprises of several stellar marketing experts, many brand-side marketers, who know what it takes to shine and succeed in a competitive world.