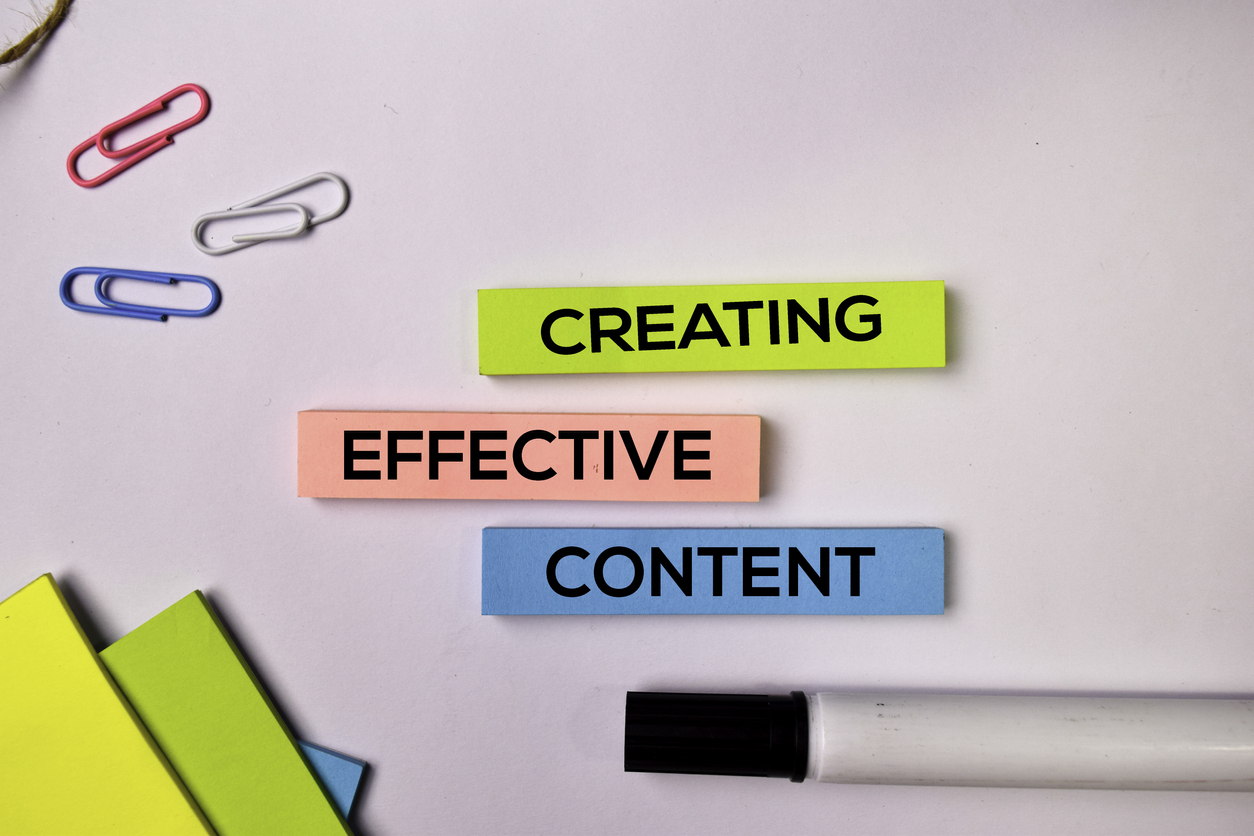 Be Specific with 12 Types of Content to Engage Your Audience
Content marketing has matured over the years - just like wine, cheese and people. Now, it's a more effective approach for marketers than the hard "BUY ME!" sales message. We agree with Marketing and Social Media Expert, Mari Smith: "Content is King but engagement is Queen and the lady rules the house." How else can you engage with your audience, increase leads and convert them into customers?
We also love what Jo Badge said! The Assistant Headteacher at Catherine Junior School, Leicester gave us something to think about in our recent Edsocial webinar chat. Schools are trying out products, platforms and services they wouldn't have before - now that teachers have more time while they're in lockdown. They want to see specific content that speaks to them.
It's all about specificity. Show your customer how to do one thing well - it's all about the little wins...
Top 12 Content Ideas
Make a List → Switch up the value chain by giving instead of taking value from your customers. Give them top tips and advice about things to avoid, like common industry mistakes. There's always the temptation to turn it into a 'Top 10' - but don't. Please don't. Make it an unusual and interesting number instead. If it's between reading an article about 'Top 10 Tips' and 'Top 11 Tips' - you're going to want to know what that extra one is, right? Use your odd numbered list to explore your customers' pain points and what solutions they need - or base it around similar themes and scenarios that relate to your product. Why are lists so popular? The information is punchy, informative and easy to remember/ visualise in a list format.

How-Tos → These are great step-by-step guides which outline how to complete a task in a particular order. This can be to provide technical instructions - such as using an app, platform or piece of technology. 'How-Tos' break down confusing explanations into manageable chunks. As long as the language is clear, concise and in sequential order, like numbers or bullet points, otherwise it won't make sense.

Checklists → Who doesn't like making lists? They keep us organised, motivated and productive. Remember how great it feels to tick off a task? Relish it. Checklists are great to stay on track by showing you what needs to be completed. They also prevent you from leaving anything important out. What are your customers' goals? What do they need to do to fulfil their targets? Give them a useful checklist to refer to while juggling work from home.

Share Case Studies → Now's the time to applaud and high-five what schools have managed to achieve in lockdown. Get in touch and find out what your customers are up to - and how your product has helped. Have heart-to-heart with them - but remember to focus your case studies on the customer and their achievements. Lay off the sales spiel - make it a celebratory story that resonates with the rest of your audience. Remember, your customer is always the hero in your story, you're just the guide that helps them to achieve success. (Check out our guide and template to help you create a case study with clout here!)

Survey → Get your own data! Show your customers you're here for them and you want to know their opinions. Ask specific questions to build up a profile of your customers, like what challenges teachers are facing with remote learning, how they're using your product, what kind of feedback they have about the services you offer. Not only are you showing them you care and want to learn more about them - you can use the information you get back to improve your future relationship with them and curate more meaningful content.

Stats → We love some stats! What better way to back up your point than with fact-based content? It'll give you more of an authoritative tone - and show you've swotted up! So, put your academic hat on, roll up your brain sleeves and do a bit of research. This can be done by collecting data from your own survey, outsourced from a leading consultancy firm or by checking credible sources online (just don't get duped by fake news sites!). Then publish your stats in a blog or report online.

Behind the Scenes → Who are you? Who do you think you are? Show yourself! Put faces to names… even if your team isn't naturally photogenic. We're joking, of course (kind of). People want to communicate with people even more so with social distancing - thanks to live-streaming, video conferencing platforms and FaceTime. We did it too! At the end of a Zoom chat, we recorded the team waving and turned it into a GIF. You can update your team pages and profiles on your website too. It's fun for you and for your audience to get to know your brand, and trust who is calling or emailing them.

Feature Webinar → It's not just a platform for recording training sessions and presentations (but they're great too!). Webinars are actually ideal for generating perfect sales leads because you receive contact information from prospects who have signed-up to listen to a topic they're interested in. After you've hosted your webinar - convert the content into blog posts, like Q&As, to reach prospects who didn't sign-up.

Competition or Challenge → People want to get stuck into something to show what they're good at - and have some fun along the way. Set a competition or challenge for your audience that relates to your product. This could be an online art competition where teachers can set their students to create their own superhero character. You can also take submissions for the best homemade science experiment videos, enter a short story competition, or set a dance TikTok challenge! The next step is to showcase them online in a gallery page or blog post. Plus you can share them across Twitter, Facebook, Instagram and community groups.

FAQs → What could be getting in the way of your customer having the best user experience? Make sure they know how to use your features and services like it's second nature. Put yourself in their position and provide clear guides and instructions - with plain, logical language - and screen grabs! Don't get too technical or sound too stiff - be informal and informative!

Community Questions → Now you've answered the FAQs - what questions should you be asking? Think about what people don't tend to know about. This is a great way to put your survey answers to use too!

People to Follow → Which teachers, brands, online influencers and education ambassadors are doing great stuff that you think your audience should be aware of? What if they're your direct competitors? It doesn't matter! This can spark some ideas and inspiration for your next marketing campaign - or content piece.
We hope that helps! And remember - be specific! Don't try to save the world. Put your cape away. Just be there during lockdown. Be present and give a specific value to your customer needs.
If you want more marketing to schools tips, grab your Super Early Bird Tickets to the Marketing to Schools Summit in October 2020.
Don't forget to follow us on Twitter @beedigitalmkt with the latest education news, including COVID-19 updates and positive tweets too!
For more inspiration - book a growth strategy call with us today!