Lead magnets can be a powerful tool in marketing. They provide potential customers with something valuable, like a downloadable ebook, in exchange for consent to their personal information.
When crafted correctly, lead magnets can be a productive way to capture teacher leads, build relationships with departmental teams, and ultimately generate more school sales.
The typical marketing journey would be Advert > Landing page > Lead magnet offer > prospect email address request form > send link or download to the lead magnet.
Lead magnets are typically ebooks and PDFs, but could equally be webinars, events, free resources, apps, and so on.
Why do we give lead magnets away?
A lead magnet should be free. And it should not disappoint.
Because "free" is just another price point.
Never take your prospect's email address for granted. You have to earn the right to get entry to their email inbox AND get your email opened AND avoid an unsubscribe. Which is why your lead magnet needs to be worth the entry price.
So, even though it feels like you're spending time and money making something you're going to "give away for free", you're actually selling your prospects something that will improve their lives and make you look good in the process.
A lead magnet is a transaction.
What lead magnets work best for targeting teachers?
If your potential customer opens the lead magnet and feels let down it hurts your opportunity to make them a customer.
A good lead magnet should be attractive and relevant to your target audience, provide value, and be easy to access.
We find the best way to approach them is to consider which stage of the buying cycle your prospect is at and design backwards from there.
How to generate ideas for 'top of the funnel' lead magnets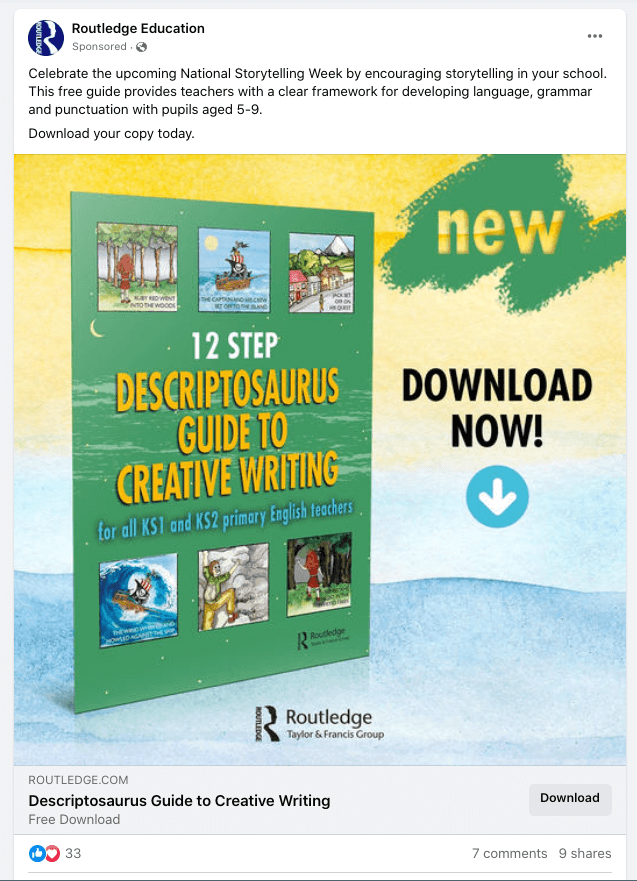 If you're seeking 'top of the funnel' leads (where you're hunting new business) you should consider teaser style lead magnets designed to create curiosity.
Firstly, imagine your ideal prospect. What are they looking for? What does their best day look like?
It's rarely a product feature – it's more likely to be an improvement to their lives such as…
Better SAT results
A smooth Ofsted visit
Improved parental communications
A less complicated way to record safeguarding incidents
From there, write down a few ways for them to get to their desired outcome. I'll use "Improved parental communications" as an example:
Get more parents to reply to school emails
Use SMS to reach more parents in an emergency
Write school email subject lines that get opened by parents
Finally, combine the two elements to create ideas for your lead magnet:
5 practical ways to make sure [desired outcome]
10 controversial ways to get [desired outcome]
20 resources you must read to help [desired outcome] happen every time
10 proven tactics that will help you [desired outcome]
Then, with the framework and lead magnet topic in place, you can research and create a compelling lead magnet that answers a common pain point shared by your ideal prospect AND offers demonstrable value.
What makes a good 'middle of the funnel' lead magnet?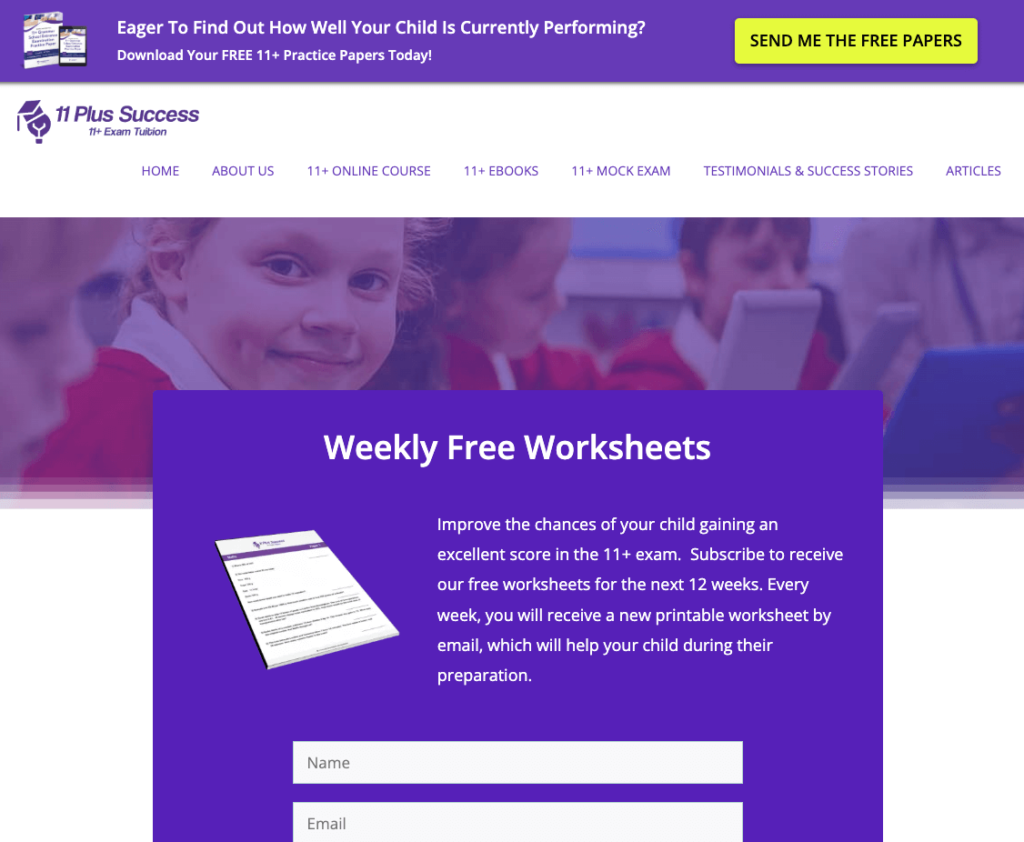 Sometimes you want to nudge leads along to the middle of your sales funnel.
In this instance, you could offer a 'value added' lead magnet. This is less about teasing and more about increasing goodwill.
These types of lead magnets might be offered through a re-targeting campaign or email nurture series.
In our experience, you need to give educators a lead magnet that provides them with "practical wins" that make their lives immediately easier, like:
Templates
Cheat sheets
Swipe files
Activity packs
Toolkits
Lesson plans
Assembly ideas
Related to your product or service domain they should be digestible, helpful, and sharable. These lead magnets aren't designed to share knowledge, but to be a utility that (hopefully!) stays valuable to the teacher for many terms to come.
Just don't forget to slap your brand all over it.
What makes a bad lead magnet?
If the information or utility is thin, generic, or underwhelming it's probably a poor lead magnet.
Did you hire a designer? Was it written by a subject expert? Is the lead magnet's content exclusive?
Don't get cheap just because it's a giveaway.
If your lead magnet isn't well thought through, it may be putting your leads off from completing the download process.
Your lead magnet doesn't need to be life-changing but you don't want to risk buyer's remorse. Be creative and thoughtful. Lead magnets are artful forms of permission marketing and deserve to be treated as such.
"…permission marketers understand that when someone chooses to pay attention they are actually paying you with something precious. And there's no way they can get their attention back if they change their mind. Attention becomes an important asset, something to be valued, not wasted."
Seth Godin, Permission Marketing
At Bee Digital our litmus test is: could your lead magnet just as easily be a blog post?
If you find the download form is acting more like a barrier than a gate, or that your download stats are significantly lower than the clicks you're getting from the ad promoting the lead magnet – the content is not compelling enough.
How to make your lead magnet work even harder to generate sales
To ensure success, lead magnets should be supported with supplementary content that deepens their value and encourages action.
This content can be in the form of blog posts, videos, webinars, and other forms of content that provide further insight into the lead magnet's topic.
Additionally, it is important to track and measure the success of the lead magnet and make adjustments if needed.
When tracking and measuring the success of a lead magnet, you should focus on metrics such as the number of downloads, the number of leads generated, and the conversion rate.
By tracking and measuring these metrics, you can gain insights into how your lead magnet is performing and make any necessary adjustments.
Additionally, you can also use this data to create more effective lead magnets in the future.
Ultimately, lead magnets should be crafted to provide future value to your user and backed up with supplementary content that further enhances their value and encourages action.
With the right approach and the right content, lead magnets can be a powerful tool to drive leads, engagement, and sales.
Ready to grow your education business? 😎